Candra
Jeleniogórskie Studio Jogi
Na czas wakacji grupa początkująca w poniedziałki godz. 18.30 oraz czwartki godz.17.00 zostaje zawieszona. Zapraszamy na grupy ogólne i średnio zaawansowane.
Zainteresowanych zajęciami online proszę o kontakt mailowy lub telefoniczny.
joga harmonizuje i uelastycznia ciało oraz umysł
skutecznie przeciwdziała stresom
reguluje fizjologiczne funkcje organizmu
opóźnienia proces starzenia się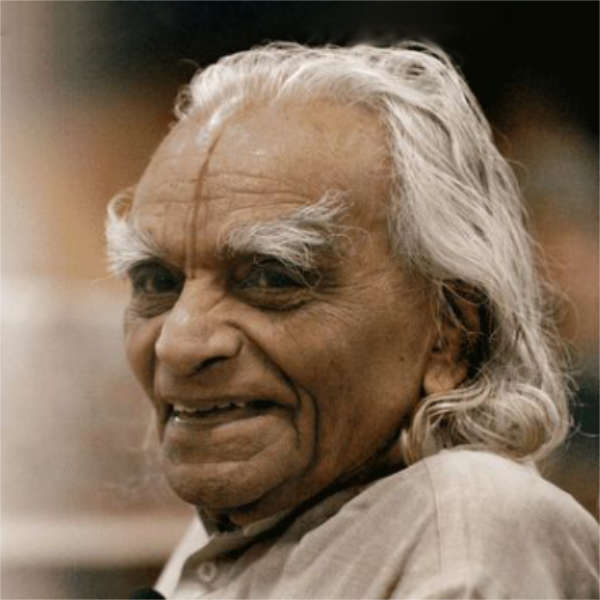 Metoda B.K.S Iyengara
Metoda Iyengara charakteryzuje się dużą precyzją wykonywania pozycji. Dzięki zastosowaniu takich pomocy jak koce, paski 
i drewniane kostki, może ją ćwiczyć każdy, bez względu na wiek czy sprawność fizyczną.
Jest doskonałą metodą na złagodzenie lub wyleczenie dolegliwości kręgosłupa. Uelastycznia i wzmacnia całe ciało, podnosi odporność organizmu, wycisza i relaksuje umysł. 
Na zajęciach uczymy się jak doświadczać całego swojego ciała 
w pełni oraz jak zachować prawidłową postawę na co dzień.
Dążąc do równoważenia, nie mamy przed sobą jakiegoś określonego celu, raczej ćwiczymy się w tym, by uczyć się z procesu życia.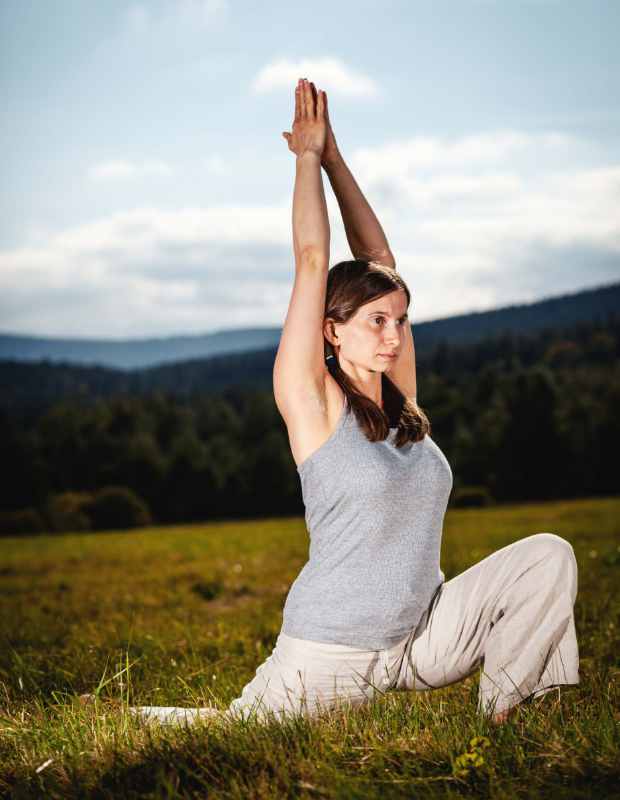 Agnieszka Wandzel – założycielka Candry
O mnie
Już w liceum przeszłam na wegetarianizm i interesowałam się filozofią wschodu. Zawsze ciągnęło mnie w tym kierunku. W wieku 20 lat zaczęłam praktykować jogę. Najpierw sama w domu, później pod okiem Małgorzaty Madej w Studium Edukacji Ekologicznej, gdzie ukończyłam kierunek Terapii Naturalnych.
Choć w planach miałam zostać terapeutą, to "przypadkiem" zaczęłam prowadzić zajęcia jogi we Wrocławiu i zachwyciłam się jej wpływem na życie moje i moich uczniów.
Obecnie mam za sobą trzy kursy nauczycielskie: 3-letni u Konrada Kocota oraz dwa roczne u Katarzyny Pilorz. Uczestniczyłam w wielu warsztatach i seminariach w Polsce i za granicą m.in. : z Abi Iyengar, Corine i Faeq Biria, Davidem Meloni, Christian Pisano, Usha Devi, Gabriella Giubilaro, Rita Keller , Lois Steinberg, Carrie Owerko, Gulnaz Dashti i wieloma innymi wspaniałymi nauczycielami. Uważam, że uczniami jesteśmy całe życie więc wciąż staram się rozwijać i poszerzać wiedzę.
Prywatnie jestem mamą Franka, żoną Artura, buddystką, fascynatką medycyny chińskiej i ogrodnictwa.
Agnieszka Wandzel – założycielka Candry
O szkole
Powstała we Wrocławiu, w 2003 roku Szkoła jogi CANDRA od 11 lat działa w Jeleniej Górze, aktualnie w klimatycznej sali na poddaszu w kamienicy. Prowadzimy zajęcia codziennie, o różnym stopniu zaawansowania. Oprócz stacjonarnych lekcji, szkoła organizuje również weekendowe warsztaty wyjazdowe, wakacje z jogą oraz wyprawy do Indii czy na Sri Lankę (zobacz planowane wydarzenia). Jeśli chcesz rozpocząć swoją praktykę lub ją pogłębić w przyjaznej atmosferze zapraszam serdecznie na zajęcia.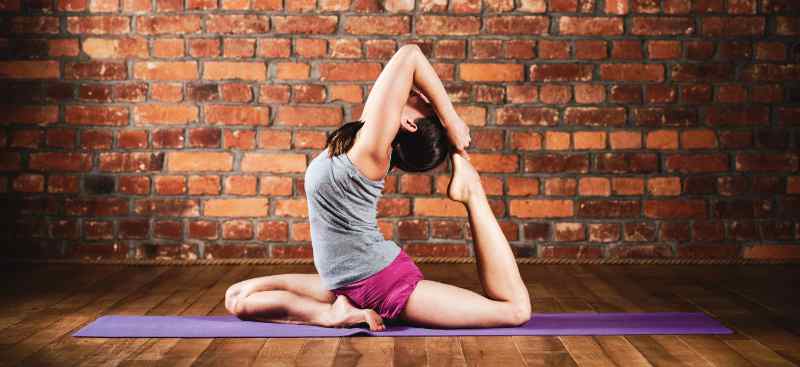 Grupa ogólna
Kiedy nie jesteś pewna swojego poziomu a chcesz aktywnie zacząć dzień

Zajęcia indywidualne
Indywidualny tok nauczania
Strój do ćwiczeń powinien być wygodny i niekrepujący ruchów
W miarę możliwości odsłaniający kolana, aby instruktor mógł kontrolować precyzję wykonywanych ćwiczeń.
Osoby początkujące zapraszam na 10 minut przed zajęciami.
Jogę ćwiczy się boso na specjalnych matach, które udostępniam za darmo na zajęciach.
Podczas zajęć telefon powinien być ściszony lub wyłączony.
ZDROWIE
Przed przystąpieniem do ćwiczenia jogi należy zasięgnąć opinii lekarza. Wszelkie problemy zdrowotne (np. problemy z kręgosłupem i stawami, przebyte operacje, nadciśnienie, odklejanie siatkówki, a także ciąża) powinny być zgłoszone prowadzącemu przed zajęciami.
MENSTRUACJA
Kobiety podczas menstruacji mogą brać udział w zajęciach, lecz nie wykonują one wówczas wszystkich ćwiczeń. Niektóre pozycje zastępuje się innymi, bardziej wskazanymi w czasie miesiączki i łagodzącymi dolegliwości z nią związane. Wskazówki do tych ćwiczeń są podawane na bieżąco w czasie zajęć.
Zapraszam na powakacyjny weekend do Nawojowa Śląskiego do wspólnego pogłębiania praktyki jogi , odpoczynku od miasta i pracy oraz spędzenia dobrego czasu w miłym towarzystwie. Czeka nas panad 8 godzin asan oraz 2 godz. ćwiczeń oddechowych , medytacja dla chętnych. Pyszne i zdrowe wege posiłki przygotuje dla nas niezastąpiona Ela Majer 🙂
Plan warsztatów:
 PIĄTEK
18.00-20.00 – praktyka asan
20.00 – kolacja
 SOBOTA
6.30 – medytacja dla chętnych
7.00 – lekka owsianka
9.00- 11.30 – praktyka asan
12.00-13.00 – pranajama
13.00 – obiad
16.00-18.00 – praktyka asan
18.00 – kolacja
20.00 – medytacja dla chętnych
 NIEDZIELA
6.30 – medytacja dla chętnych
7.00 – lekka owsianka
9.00- 11.30 – praktyka asan
12.00-13.00 – pranajama
13.00 – obiad
ZAPISY: Agnieszka Wandzel tel. 510 052 569
Koszt : 600 zł
Aby dokonać rezerwacji należy wpłacić zaliczkę 200 zł w  ciągu 10 dni od zapisania się na warsztaty !!
Zapraszam na wyprawę z jogą do Wietnamu. Jest to wycieczka objazdowa obejmująca zarówno piękną naturę północnego Wietnamu, jak i ciepłe tętniące życiem południe. Podczas wyjazdu jogę praktykujemy tylko raz dziennie, a resztę czasu poświęcamy na zwiedzanie i wypoczynek. Zachęcam do zapoznania się z planem i załączam w opisie linki do naszych hoteli .
Day 1/ 12 Nov. 22: Hanoi arrival (Meal: No)
Day 2/ 13 Nov. 22: Hanoi city tour (Meal: B/L/D)
Day 3/ 14 Nov. 22: Hanoi – Bai Dinh pagoda – Tam Coc (Meal: B/L/D)
Day 4/ 15 Nov. 22: Ninh Binh – Ha Long bay (Meal: B/L/D)
Day 5/ 16 Nov. 22: Ha Long bay – Hanoi – Overnight train to Hue (Meal: B/L/-)
Day 6/ 17 Nov. 22: Hue city (Meal: B/L/D)
Day 7/ 18 Nov. 22: Hue – Hoi An (Meal: B/L/D)
Day 8/ 19 Nov. 22: Hoi An (Meal: B/L/D)
Day 9/ 20 Nov. 22: Hoi An – Day train to Nha Trang beach (Meal: B/-/D)
Day 10/ 21 Nov. 22: Nha Trang (Island tour or city tour) (Meal: B/L/D)
Day 11/ 22 Nov. 22: Nha Trang – Fly to Sai Gon (Meal: B/-/-)
Day 12/ 23 Nov. 22: Sai Gon city + Cu Chi (Meal: B/L/D)
Day 13/ 24 Nov. 22: Sai Gon – Mekong delta (Meal: B/L/D)
Day 14/ 25 Nov. 22: Sai Gon departure (Meal: B/-/-)
Day 1/ 12 Nov. 22: Hanoi arrival (Meal: No)
Upon arrival, welcome by our tour guide and transfer to your hotel.
The rest of time is free at your leisure.
Overnight in Hanoi.
Day 2/ 13 Nov. 22: Hanoi city tour (Meal: B/L/D)
We begin a full-day city tour by visiting the Ho Chi Minh complex, including the One Pillar
Pagoda, the former leader's house on stilts and his Mausoleum. Continue on, transfer to West
Lake to visit Tran Quoc Pagoda as known the oldest pagoda in the city, originally constructed
in the sixth century during the reign of Emperor Ly Nam De, and then keep walking to Quan
Thanh Temple, as one of the Four Sacred Temples of the capital.
Lunch will be served at a local Vietnamese restaurant.
Keep forward to the peaceful Temple of Literature – the first university of Vietnam.
Back to the city central, enjoy a cup of "Egg coffee or Cà phê sữa đá" then walking around Hoan
Kiem Lake and the old quarter and attend the performance of the unique water puppetry before
finish the day-off.
Dinner and overnight in Hanoi.
Day 3/ 14 Nov. 22: Hanoi – Bai Dinh pagoda – Tam Coc (Meal: B/L/D)
After breakfast, we drive to Ninh Binh.
Upon arrival, we visit Bai Dinh pagoda – the biggest pagoda in Vietnam with 500 La Han
statues, biggest bronze Buddha statue in Vietnam with 10 meters in height, 100 tons in weight.
Additionally, one thing that make this tour the most exiting is the boat trip through winding
stream to visit Tam Coc ( three grottoes)- regarded as " inland Halong bay".
Continue on, we visit Bich Dong pagoda then visit Mua Cave transfer to the hotel. . Take time to
relax in its airy and reflective atmosphere.
Overnight in Ninh Binh.
Day 4/ 15 Nov. 22: Ninh Binh – Ha Long bay (Meal: B/L/D)
We depart Ninh Binh for Ha Long Bay, listed as a World Heritage Area of outstanding natural
beauty. "Dragon descending to the sea" as it is known in Vietnamese, picturesque Ha Long bay
has more than 1.000 limestone islets rising from the sea, many of them containing beautiful
grottoes.
12:15: Upon approaching at Tuan Chau Marina pier of Halong city. You'll be quickly welcome
by our cruise manager & his team then transferred by a tender to get on board. Later on, a
complimentary drink at Flamingo Cruise's bar will help you fresh up after a long journey.
12:30: There will be a briefing introduction from our Cruise Manager before checking in your
cabins.
13:00: Enjoy a set-lunch while cruising via Bai Tu Long Bay to get to the Dark & Bright Caves.
15:00: Arrive in the area of the Dark & Bright Caves known the most beautiful destination
belonging to Lan Ha bay. You'll have a chance to take the rowing boat trip and pass through the
magnificent landscape with Limestone Mountains and sea caves. While kayaking, you can
witness the local life of the fishermen working around.
16:15: Back to the cruise and continue cruising to Drum cave.
16:45 – 17:30: Enjoy swimming around the cruise (weather condition) or relax on the sun-deck
for fantastic views or shoot nice photos of sunset.
18:30: Cooking demonstration will be on the sun-deck. Let's see how to make the fresh/fried
spring rolls and mix fish-sauce.
19:30: Under the magnificent night sky, in magic atmosphere in Ha long Bay, Our luxury setmenu dinner is served with a variety of Vietnamese and Asian foods.
21:00: Evening activities include:
+ Join the squid fishing on boat with our crews. You can enjoy the squid cooked with assistance
from our chef.
+ Or Laze yourself with our happy-hour drinks at the bar
22:00: Overnight anchorage near Drum cave, the quietest sleeping area permitted by Halong
governmental office. End of the program of Day 1.
Day 5/ 16 Nov. 22: Ha Long bay – Hanoi – Overnight train to Hue (Meal: B/L/-)
06:30: Tai Chi class on the Sun-deck.
07:30: Have breakfast with Coffee, tea and Bakeries on board.
08:30: Visit the Surprising Cave ( Hang Sung Sot ) discovered by the French in 1901. Opened for
tourists since 1936, now it is a must-to-see and a symbol for geology value of Halong.
09:30 – 10:30: Check out time. Relax on the sun-deck or inside the restaurant to enjoy the bay
scenery during the trip back the pier.
10:00: Farewell brunch will be served on board and saying goodbye to the screws.
12:00: Disembarkation at Tuan Chau Harbor. Our car will be at your disposal to pick you up
then drive back to Hanoi.
Dinner and free time until we take a night train to Hue.
Overnight on the train (HN- Hue SE19 20:10 – 09.30)
Notes: The program may differ slightly based on the junk cruise's itinerary
Day 6/ 17 Nov. 22: Hue city – Thanh Tan Hot Spring resort (Meal: B/L/D)
Arrive at Hue in the morning. You are welcome by our guide and driver at rainway station then
transfer to the local restaurant for breakfast. Continue on to the Hue Royal Complex, former
home to the Nguyen Dynasty, the last the last Monarchy of Vietnam from 1802 – 1945. You will
explore the ancient and atmospheric walled Citadel which contains the former Imperial Palace
and the Forbidden Purple City.
Wind your way to visit Cat Tuong Quan Zen House. It's a perfect combination of architecture,
culture and people. Here we had a chance to learn about Hue culture, experience Qigong and
do meditation.
Continue on; take a boat trip a log Perfume pagoda to visit the charming Lady Pagoda (Thien
Mu Pagoda) will be the first stop of the day. Setting in the converge of rivers, and gives you a
great view on the Perfume River and surrounding area.
In the afternoon, we drive to Thanh Tan Hotspring resort, free time to relax at the resort; it is
great place for yoga, and meditation. Free time to enjoy activities in the resort (own account if
any extra fee)
Swimming pool
Cool springs
Highwire
Deer garden & organic farm
Overnight at Thanh Tan hot spring resort.
Day 7/ 18 Nov. 22: Free time – Drive to Hoi An in the afternoon (Meal: B/L/D)
Breakfast at the hotel.
Free time to relax
After lunch, we check out the hotel then drive to Hoi An.
We cross the spectacular Hai Van Pass and Lang Co beach to reach Da Nang city, where we
take a short break at Marble Mountain, before continuing to Hoi An, an ancient town of
meandering narrow streets dating back to the 16th century.
Overnight in Hoi An.
Day 8/ 19 Nov. 22: Hoi An (Meal: B/L/D)
This morning we take a walking tour of the old town Hoi An. Hoi An nestled on the banks of
the Thu Bon River. Before the river silted up, Hoi An was one of the most important trading
ports in Southeast Asia, and a center for East-West exchange and trade. From the 2nd until the
10th century, Hoi An was one of the principal Cham cities. Over the years, Indian, Dutch,
Portuguese, French, Thai, Indonesian, Spanish, American, Japanese, Filipino and Chinese ships
docked in Hoi An. In the 19th century, as the result of warfare and environmental changes, Hoi
An was replaced by Da Nang as a major port. Reflecting the diversity of the traders and
missionaries that settled in the port (including Alexander of Rhodes), the ancient architecture is
a fascinating mix of Chinese, Japanese, and Vietnamese. The rooftops of Hoi An retain a magical
old world Oriental feel and are a favorite subject for Vietnamese artists. In the early 1980s Hoi
An's ancient quarters and historical monuments came under the protection and restoration
efforts of UNESCO and the Polish government. Visit the Japanese covered bridge, Phuc Kien
assemble hall, Phung Hung old house, Hoi An museum and Quan Cong temple.
The rest of time is fee to walk in the old town, feel the atmosphere of its original culture, enjoy
shopping for tailor clothing, lanterns, shoes and food, or simply relaxing on the beach.
Overnight in Hoi An.
Day 9/ 20 Nov. 22: Hoi An – Day train to Nha Trang beach (Meal: B/-/D)
Breakfast at the hotel. Free time at your leisure until we transfer to Da Nang railway station for
the train to Nha Trang (SE1 13:45-22.20)
Arrive at Nha Trang in the evening; we transfer to the hotel for check in.
Remark: Dinner box will be preapred to bring to the train
Overnight in Nha Trang.
Day 10/ 21 Nov. 22: Nha Trang (Island tour or city tour) (Meal: B/L/D)
Start from your hotel to Cau Da port. Tri Nguyen Aquarium on Mieu Island is the first place to
visit; many sea species of Nha Trang/Khanh Hoa province make a small ocean world there.
Mun Island is the best island for snorkeling where you can see lots of lives colorful corals and
fish. You will also be able to see caves in which the sea swallows make their nest. Then relaxing,
swimming & doing water sports or other activities at Mot Island, Tranh Beach Island or on a
small island calling "Mini beach". Taking a fresh lunch at the island. On the way back you will
visit a fishing village before going to the shore.
Overnight in Nha Trang.
Day 11/ 22 Nov. 22: Nha Trang – Fly to Sai Gon (Meal: B/-/-)
Breakfast at the hotel
Free time to relax on the beach until transfer to the airport for onward flight to Ho Chi Minh
City, the former Saigon. Arrive at the airport, you are welcomed by our tour guide and transfer
to the hotel.
Overnight in Sai Gon.
Day 12/ 23 Nov. 22: Sai Gon city + Cu Chi (Meal: B/L/D)
Breakfast at the hotel
In the morning we take a half day tour of this dynamic city. First, we visit the Reunification
Palace, the former palace of President Thieu and his predecessors. Today this building is a
museum and venue for official receptions. Inside you can visit the private rooms of the
president, the "War Room" from where the South Vietnamese forces were controlled, and, most
poignantly, the room where the North Vietnamese army finally took control in 1975. Next, we
visit the War Remnants Museum, Historically, the war museum as part of the Vietnam and
World Peace museums system was born on Sep 4 1975 at 28 Vo Van Tan street, district 3,
HCMC. Since its 30-year inception, the museum has attracted over 10 million arrivals of
domestic and foreign tourists, especially, student delegations from provinces and cities
nationwide. It helps reappear the then-wars, helping students well realize on the values of
patriotism, struggle for peace and national liberation from forefathers. This museum includes 8
specific exhibitions and various collections of the truth of history (conspiracy and process from
hostile forces for the war in Vietnam); crime evidences and war consequences; kinds of weapon
and tools serving for the wars; prison (prison house system, concentration camp, torture,
maltreatment, corporal mutilation and spiritual oppression against political prisoners).
We also stop at the Notre Dame Cathedral and Old Post Office. The post office, built between
1877 and 1883, is an excellent example of classic French colonial architecture.
Lunch will be served at a local Vietnamese restaurant.
In the afternoon we drive 70 kilometers North West to explore the underground tunnels in Cu
Chi which system had been created long time back, from 1948 to assist Viet Minh in the combat
with French. It was continuing built over 25 years later. It was an underground city with living
areas, kitchens, storage, weapons factories, field hospitals, command centers. In places, it was
housed up to 10,000 people who virtually lived underground for years… getting married,
giving birth. During the American War the entire area of Cu Chi was designated a free fire zone
and was heavily bombarded. From 1988, two sections of tunnels have been open for visitors.
You may even have a chance to crawl through the tunnels yourself. We return to Saigon in the
late afternoon.
Overnight in Sai Gon.
Day 13/ 24 Nov. 22: Sai Gon – Mekong delta (Meal: B/L/D)
Meet our guide and driver then transfer to Ben Tre, a small town, hidden within the Mekong
Delta, has recently stepped out to be a destination in its own right. This peaceful retreat offers
many charming surprises besides the lush vegetation, snaking canals, and enchanting smiles.
A day to Ben Tre is a day when you are no longer a tourist but a true resident embarking on a
sensory voyage of discovery. Enjoy observing how bricks and grass mats are made with age-old
traditional techniques as well as how products are extracted from coconuts. Admire stunning
panoramic countryside pictures made of green coconut palms, yellow river streams and colorful
local products. Feel the warmth of the tropical breeze and the coolness of water currents whilst
exploring the earthy trails. Taste and smell local exotic fruits, "garden-made" cuisine or stop to
observe and satisfy your palate with just-made wet rice paper or coco candies married with
green tea.
Complete your experience listening to the sounds of boat, and certainly the banter and laughter
of local people, modest yet hospitable. Enjoy traditional music songs and return to Sai Gon.
Overnight in Sai Gon.
Day 14/ 25 Nov. 22: Sai Gon departure (Meal: B/-/-).
Free at the leisure until transfer to the airport for your flight home.
Hanoi
Flower Garden hotel / 4*
http://flowergardenhotel.com.vn/en
ROH
Ninh Binh
Tam Coc Rice Field/ 3*
http://tamcocricefields.com/
Bungalow garden
Ha Long Bai Tho cruise/ 3*
https://baithojunks.com/
Deluxe
Hue
Thanh Tan Hot spring resort/ 3*
http://www.albahotspringsresort.com/en/therooms/deluxe/
Superior room
Hoi An
La Senta hotel/ 4*
https://lasentahotel.com/
Superior City View
Nha Trang
Queen Ann hotel/ 4*
https://www.queenannnhatrang.com/vi/
Deluxe room
Sai Gon
Liberty Green view hotel/ 3*
http://www.odysseahotels.com/vn/saigongreenview
Deluxe room
Or Emm hotel Sai Gon/ 3*
https://emmhotels.com/en/hotels/emm-hotel-sai
Koszt: ok. 8600 zł (obejmuje : przelot, hotele 4i3 * , prawie wszystkie posiłki -przy opisie są wymienione, przelot lokalny, pociąg całonocny i jeden dzienny, wycieczkę łodzią,  codzienną poranną jogę, własny klimatyzowany bus)
Pytania i zapisy: Agnieszka 510 052 569